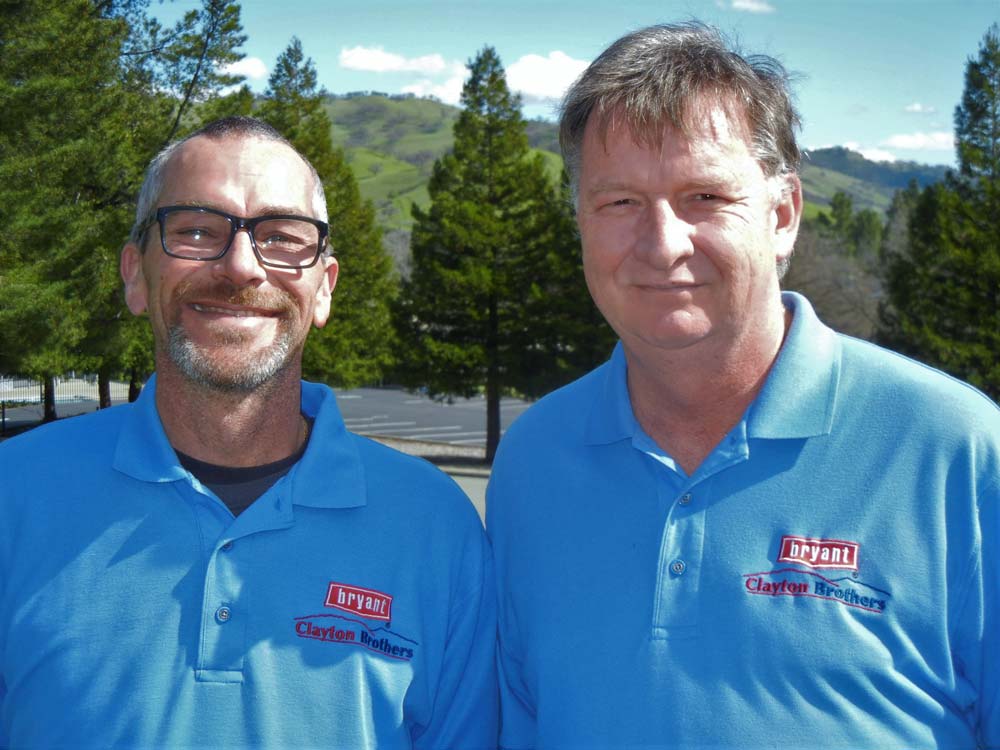 Our Story.
In 1997, Nathan and Mats met while dropping each of their children off at a local Montessori School. A strong friendship was formed and an idea was created that some day, we would combine our different skills sets with our mutual goals and work together for our own company. We knew it would happen when we each moved to Clayton in 2000 only a block apart without knowing the other had done it. In 2015, we incorporated as a HVAC business that also supported refrigeration and commercial cooking equipment. Our goal is to grow the business through excellence in our work, transparency in our communication, and fairness in our pricing, while always retaining local small town roots.
---
Mats
Mats is originally from Sweden, but grew up in Hawaii and graduated from UC Berkeley in 1990. After graduation, he spent the first 25 years of his professional career managing agencies in the non-profit sector that support medical challenges, including heart disease, diabetes, and cancer. In 2015, he took up the challenge from his good friend Nathan and they formed Clayton Brothers Heating and Air, Inc. Mats is still active in the non-profit community through volunteering, including being a soccer referee to local teams and lives in Clayton with his children.
Nathan
Nathan is a native Concord resident and has spent the last 25 years in the heating, cooling and refrigeration business. He started out as a technician for a local company that served all of the Bay Area, which enabled him to gain knowledge on various HVAC system, but also on refrigeration and kitchen equipment. He gained his contractor license in 2004 and was managing a team of technicians for another firm until he formed Clayton Brothers with Mats in 2015. Nathan is married and lives with his wife and daughter in Clayton.
Cory
Cory is a native Concord/Clayton resident who attended Concord High School and received his HVAC certification from Los Medanos College in Pittsburg. Cory was introduced to the business by his father more than 10 years ago and found that he not only liked the work, but has a knack for the physics of engineering for HVAC systems for residential and commercial systems. Cory is an avid fisherman and duck hunter. Cory and his soon to be wife recently bought their first home in Concord.
Clayton Brothers Heating & Air
January 25, 2018
2023/09/28